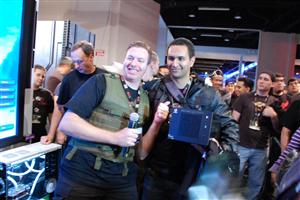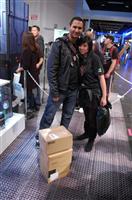 V3 Gaming PC has just the thing for people who want a gaming desktop PC on the go - the Move 3DS.

The only water-cooled small form factor PC of its kind, Move 3DS does away with the heat limitations presented by other small computers. You can use full-on desktop-grade parts and not have to worry about heat issues, and you don't have to sacrifice on connectivity or features either. Move 3DS sports blazing-fast 802.11n Wireless, Intel Core i5 and Core i7 processors, and support for NVIDIA's 3D Vision technology. It doesn't get any smaller or any more cutting-edge than this, ladies and gents.


Blizzard Entertainment has created some of the most visually stunning and widely played computer games of all time. Hordes of gamers await expansions and updates to their wildly popular World of Warcraft and Starcraft franchises- both of which are celebrated at a one-of-a-kind exposition each year called Blizzcon. As these games advance and mature, so too does the technology used to play them. NVIDIA's 3D Vision technology has enhanced the gaming experience to an entirely new level - one that is perhaps most stunning when applied to the most popular game on the planet - World of Warcraft. WoW, Starcraft 2, and other upcoming titles from Blizzard Entertainment natively support NVIDIA's 3D Vision technology. Playing these games in 3D brings a level of depth to gameplay that must be seen to believe. Experience the new era of gaming with a new 3D Vision PC like the Move 3DS from V3.